Podcast featuring students/teachers narrating adapted stories or real life experiences. Compiled by Ms. Neena Girish, Librarian, St. Paul's School, New Delhi. Very enjoyable to listen.
littlestorytellers
LET'S READ AND GROW THROUGH STORYTELLING .
Do you like stories and storytelling ? What exactly is storytelling ?
Any emotion that comes in your day to day life , it can be happy ,sad , angry , fun , anguish ,humorous , satire …the list never stops . Life is a story with different shades . We fall ,we fail, we stress , yet we hope for the best . Ready to face challenges with determination for better tomorrow? littlestorytellers aims to help children and adults improve their reading , language and communication skills as well as critical thinking skills .
#FLYINGCOLOURS #littlestorytellers #bachpankepitarese #FINALE EPISODE#ANKIT PIPLANI
FINALE EPISODE
Good education , will pave the way for Plan A and B . Marks will add their magic to build one's confidence. The combination of good education and marks will open the door to several opportunities indeed.
ANKIT PIPLANI – https://instagram.com/ankitpiplaniofficial?igshid=YmMyMTA2M2Y=
The whole idea behind this series was to motivate students to work hard.
Many people asked us why were we trying to highlight that marks are not important?
To this, we would like to say that marks are important but not to the extent of going into depression or taking a negative path if we don't get the desired results.
#linkinbio
#linkinstory
.
#FLYING COLOURS🌈 #bachpankepitarese✨ #बचपनकेपिटारेसे💫 #littlestorytellers #boardexam #positivevibes #teacherstudentrelationship #positivity #motivation #inspiration #message #bilingualpodcast #storytellers #spotifypodcast #amazonmusicpodcasts #audiblepodcast #podcastersoffacebook #podcastersofinstagr…
—
Send in a voice message: https://podcasters.spotify.com/pod/show/neena-girish/message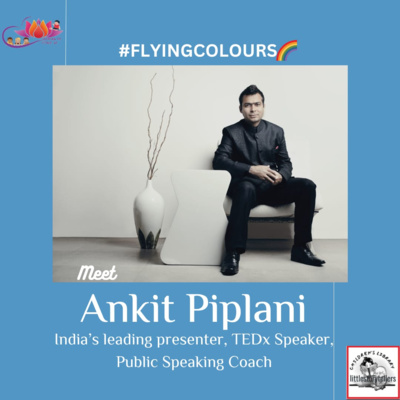 Search Results placeholder