Being brave at night

By Edgar Guest
The other night 'bout two o'clock, or maybe it was three,
An elephant with shining tusks came chasing after me.
His trunk was wavin' in the air an' spoutin' jets of steam
An' he was out to eat me up, but still I didn't scream
Or let him see that I was scared – a better thought I had,
I just escaped from where I was and crawled in bed with dad.

One time there was a giant who was horrible to see,
He had three heads and twenty arms, an' he came after me
And red hot fire came from his mouths and every hand was red
And he declared he'd grind my bones and make them into bread.
But I was just too smart for him, I fooled him might bad,
Before his hands could collar me I crawled in bed with dad.

I ain't scared of nothin that comes pesterin' me at night.
Once I was chased by forty ghosts all shimmery an' white.
An' I just raced 'em round the room an' let 'em think maybe
I'd have to stop an' rest awhile, when they could capture me.
Then when they leapt onto my bed, Oh Gee! But they were mad
To find that I had slipped away an' crawled in bed with dad.

No giants, ghosts or elephants have dared to come in there
'Coz if they did he'd beat 'em up and chase 'em to their lair.
They just hang 'round the children's rooms
an' snap an' snarl an' bite
An' laugh if they can make 'em yell
for help with all their might.
But I don't ever yell out loud. I'm not that sort of lad,
I slip from out the covers and I crawl in bed with dad.
Now we are six

By A A Milne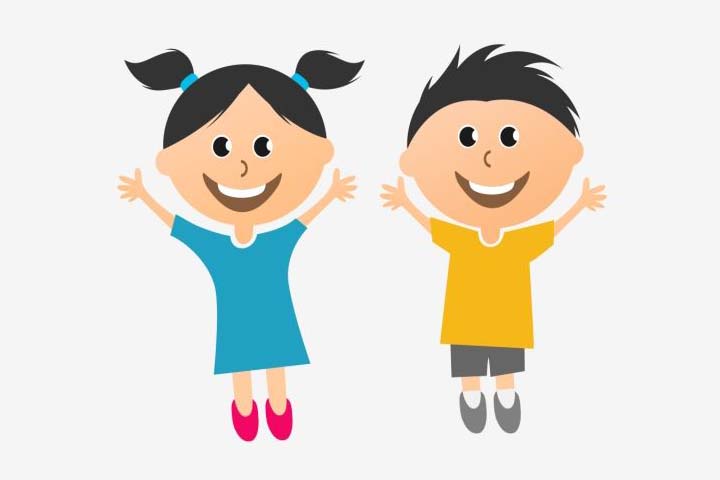 When I was One,
I had just begun.
When I was Two,
I was nearly new.
When I was Three
I was hardly me.
When I was Four,
I was not much more.
When I was Five,
I was just alive.
But now I am Six,
I'm as clever as clever,
So I think I'll be six now for ever and ever.

Halfway down

By A A Milne
Halfway down the stairs
Is a stair
Where I sit.
There isn't any
Other stair
Quite like
It.
I'm not at the bottom,
I'm not at the top;
So this is the stair
Where
I always
Stop.

Halfway up the stairs
Isn't up
And isn't down.
It isn't in the nursery,
It isn't in the town.
And all sorts of funny thoughts
Run round my head.
It isn't really
Anywhere!
It's somewhere else
Instead!
The spider and the fly

By Mary Howitt
"Will you walk into my parlor?" said the spider to the fly;
"'Tis the prettiest little parlor that ever you may spy.
The way into my parlor is up a winding stair,
And I have many curious things to show when you are there."
"Oh no, no," said the little fly; "to ask me is in vain,
For who goes up your winding stair can ne'er come down again."

"I'm sure you must be weary, dear, with soaring up so high.
Well you rest upon my little bed?" said the spider to the fly.
"There are pretty curtains drawn around; the sheets are fine and thin,
And if you like to rest a while, I'll snugly tuck you in!"
"Oh no, no," said the little fly, "for I've often heard it said,
They never, never wake again who sleep upon your bed!"

Said the cunning spider to the fly: "Dear friend, what can I do
To prove the warm affection I've always felt for you?
I have within my pantry good store of all that's nice;
I'm sure you're very welcome – will you please to take a slice?"
"Oh no, no," said the little fly; "kind sir, that cannot be:
I've heard what's in your pantry, and I do not wish to see!"

"Sweet creature!" said the spider, "you're witty and you're wise;
How handsome are your gauzy wings; how brilliant are your eyes!
I have a little looking-glass upon my parlor shelf;
If you'd step in one moment, dear, you shall behold yourself."
"I thank you, gentle sir," she said, "for what you're pleased to say,
And, bidding you good morning now, I'll call another day."

The spider turned him round about, and went into his den,
For well he knew the silly fly would soon come back again:
So he wove a subtle web in a little corner sly,
And set his table ready to dine upon the fly;
Then came out to his door again and merrily did sing:
"Come hither, hither, pretty fly, with pearl and silver wing;
Your robes are green and purple; there's a crest upon your head;
Your eyes are like diamond bright, but mine are dull as lead!"

Alas, alas! how very soon this silly little fly,
Hearing his wily, flattering words, came slowly flitting by;
With buzzing wings she hung aloft, then near and nearer grew,
Thinking only of her brilliant eyes and green and purple hue,
Thinking only of her crested head. Poor, foolish thing! at last
Up jumped the cunning spider, and fiercely held her fast;
He dragged her up his winding stair, into the dismal den –
Within his little parlor – but she ne'er came out again!

And now, dear little children, who may this story read,
To idle, silly flattering words I pray you ne'er give heed;
Unto an evil counselor close heart and ear and eye,
And take a lesson from this tale of the spider and the fly.
My shadow

By Robert Louis Stevenson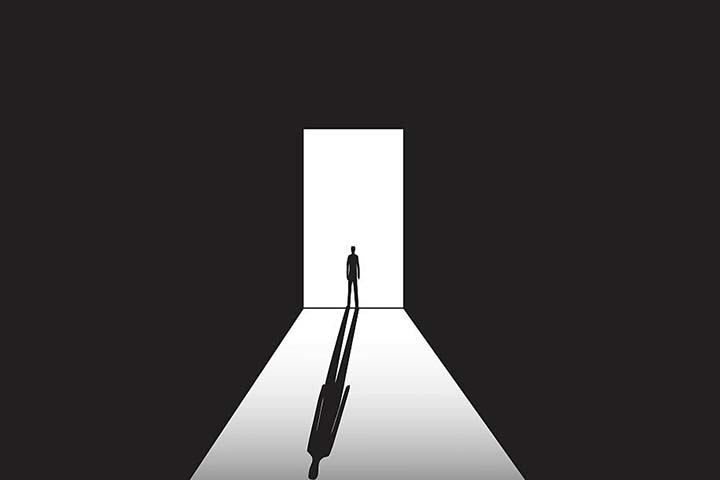 I have a little shadow that goes in and out with me,
And what can be the use of him is more than I can see.
He is very, very like me from the heels up to the head;
And I see him jump before me, when I jump into my bed.
The funniest things about him is the way he likes to grow-
Not at all like proper children, which is always very slow;
For he sometimes shoots up taller like an India rubber ball,
And he sometimes gets so little that there's none of him at all.
He hasn't got a notion of how children ought to play,
And can only make a fool of me in every sort of way.
He stays so close beside me, he's a coward you can see;
I'd think shame to stick to nursie as that shadow sticks to me!
One morning, very early, before the sun was up,
I rose and found the shining dew on every buttercup;
But my lazy little shadow, like an arrant sleepy-head,
Had stayed at home behind me and was fast asleep in bed.