Age is just a number for the following high achievers who did amazing things after they turned 70. Many people feel that by the age of 50, they have done everything they should in life. But, in reality, being "over the hill" is only a state of mind. Whether it's brought about by a mid-life crisis or circumstances that had prevented them from going after their dreams before, these people did not let the failing of the body or the troubles of aging stop them from accomplishing great feats. For them, age is just a number.
Whether it is climbing mountains, finishing marathons, inventing new gadgets, getting a black belt in taekwondo, or going into outer space – these individuals have done it all. So don't count these senior citizens out just yet!
John Glenn
The first American to orbit the Earth, John Glenn made history again when, at the age of 77, he became the oldest person to travel in space. He rode the space shuttle Discovery, and, over the course of nine days, the shuttle orbited Earth 134 times.
Glenn served as payload specialist, participating in various experiments to test how his 77-year-old body responded to the weightless environment.
Minoru Saito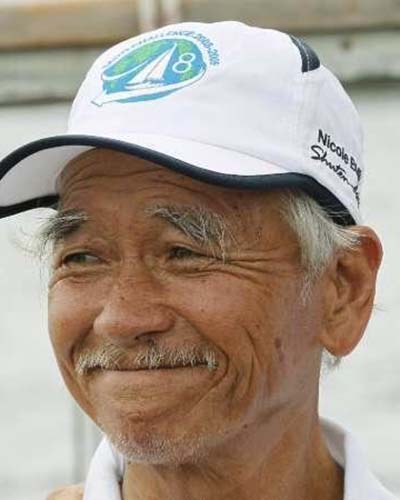 Minoru Saito from Japan became the oldest person to sail solo and non-stop around the world in 2011 at age 77. That circumnavigation was his eighth; Saito began sailing in 1973 and had previously completed 7 solo trips around the globe. He broke his own previous record, which he set in 2005 at age 71. He started his eighth journey in October 2008 and hoped it would take around 287 days. Due to a multitude of delays, the trip took nearly four times longer, capping off at 1080 days.
Johanna Quaas
Johanna Quaas from Germany is recognized as the world's oldest gymnast at age 86. Quaas, who is a retired P.E. teacher, only got her start in the sport at age 56. Quaas says that she doesn't have any health worries at all and hopes to still be competing at 90. Although she only practices gymnastics twice per week, she makes sure to do some sort of exercise for an hour each day.
Fauja Singh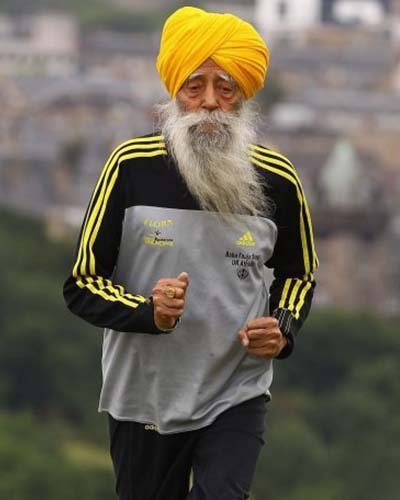 Another record-breaker is Fauja Singh, the world's oldest marathon runner. Singh was still participating in marathons as recently as January 2016 when he ran in the Mumbai Marathon at age 104. Singh, who lives in the UK, has achieved significant renown for his running. He was featured in an Adidas ad campaign in 2004 and has carried the Olympic torch twice – once at the 2004 Athens Olympics and again at the 2012 London Olympics.
Hanna Fraser
Some seniors aren't as interested in breaking records and simply prefer spending time with family. At age 72, Halifax native Hanna Fraser became the 3rd generation of women in her family to achieve a black belt in taekwondo. Many in Fraser's family had already achieved their black belts, including her daughter, son-in-law, and two grandchildren. In fact, Fraser's 10-year-old granddaughter received her second-degree black belt on the same day that Fraser received hers.
Yuichiro Miura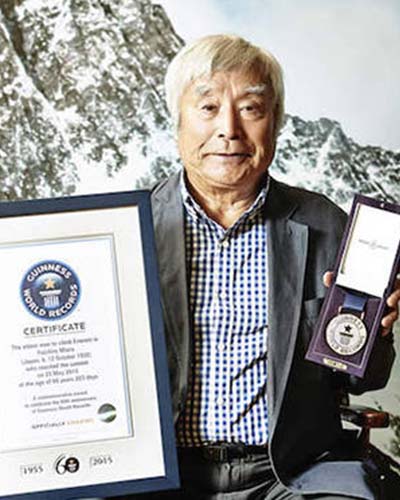 The oldest person to reach the summit of Mount Everest is Yuichiro Miura who did so at age 80. Miura, who is Japanese, had completed the feat previously at age 70 and again at age 75. He had to overcome a variety of medical issues to complete his journey for the third time, including multiple heart operations, pelvis surgery, and a battle with diabetes. However, these issues don't seem to be dampening his resolve at all: he plans to make the journey again in 2022 at age 90.
Nola Ochs
Nola Ochs became the oldest college graduate in 2007 at age 95. Ochs completed her Bachelor of General Studies at Fort Hays State University in Kansas and fulfilled her lifelong dream of earning a degree. However, she didn't stop there. In 2010, at 98 years old, she became the oldest person to receive a master's degree. She hopes to encourage people to keep on learning and tells her grandchildren, "If grandmother can do it, you can."
Rosemary Smith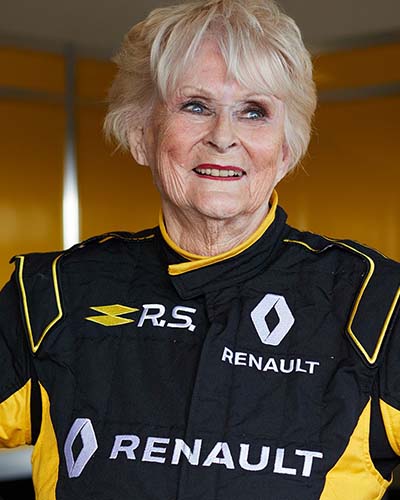 In 2017, Irish racer Rosemary Smith became the oldest person to drive a Formula 1 car at age 79. Smith was a rally race champion in the 1960s and won many trophies. However, Formula 1 cars are much faster than the rally cars that she used to drive. Smith said she was "nervous and terrified" but decided to do it as it was a lifelong dream. Smith is retired from rally racing and has spent her recent years running a driving school and campaigning for better education for young drivers.